Compliance Measurements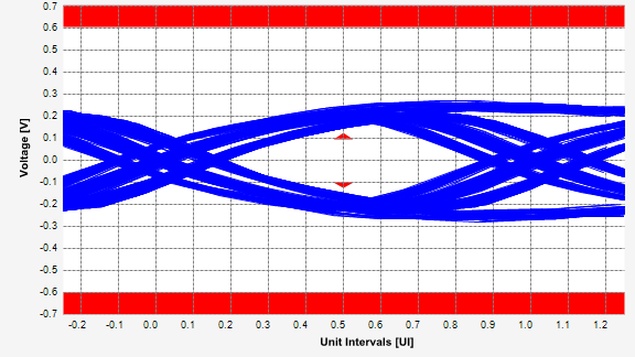 In order to verify functionality of any interface it is required to check the compliance to the specification. The equipment for this is very expensive. To invest in this equipment does only make sense if you do have many measurements to execute.
There are two kinds of measurements you can get: "Official" compliance tests and "pre-compliance tests".
If you pass the official compliance test you will get a nice document that you passed the test, but you will get no information about your design. If the design fails the test you still have to pay… but you do get nothing than a "fail". This tests should be only done if you know already that the system will pass the test!
Pre-compliance tests will use the same test routines, but do have the advantage that they are cheaper and one can do some debugging if the system does not pass the official standard specification. E.g. if the receiver sensitivity test fails during a pre-compliance test a margin test could be done, where the test is not only checking if the system is working with the maximum jitter, but also where the boarder is.
EKH can help you checking both: Official compliance in accredited testlabs and pre-compliance in the own testlab for the following standards:
DDR

up to Gen5 at 8.4 Gb/s with own interposer

LPDDR

up to Gen5 at 8.533 Gb/s with own interposer

PCI

e up to Gen6 at 64 Gb/s (RX and TX)

USB

up to Gen4 up to 20 Gb/s/lane (RX and TX)

SATA

up Gen3 (at 6 Gb/s)
Display interfaces up to 12 or 20 Gb/s (focus on source test)
Available equipment:
Real time oscilloscope up to 50 GHz
Bit error rate tester up to 32 Gb/s